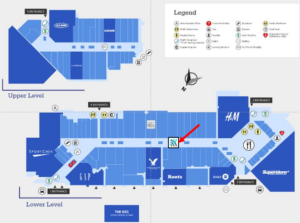 THANKS TO ALL OF OUR WONDERFUL GIFT WRAPPING VOLUTNEERS!!
Bring your friends and we'll see you back here in November 2023!
——————————————————————————-
BBBS is back to wrap gifts for the holiday season starting December 9 – December 24th, 2022!

Please select the shift(s) that best suit your schedule. There is no limit on how many shifts you can choose, and if you are bringing extra people with you please select the appropriate amount of "tickets".
Located at the Lansdowne Mall – Lower Level in the middle of the mall (in front of RW & CO).  If you have any questions or unable to make your shift, please cancel the ticket and/or call the office to let us know asap.
Thank you so much for your support this holiday season. We couldn't do this without you!
BBBS Team
The link for 2023 opportunities will appear here closer to Christmas. Thanks for a great turnout!!