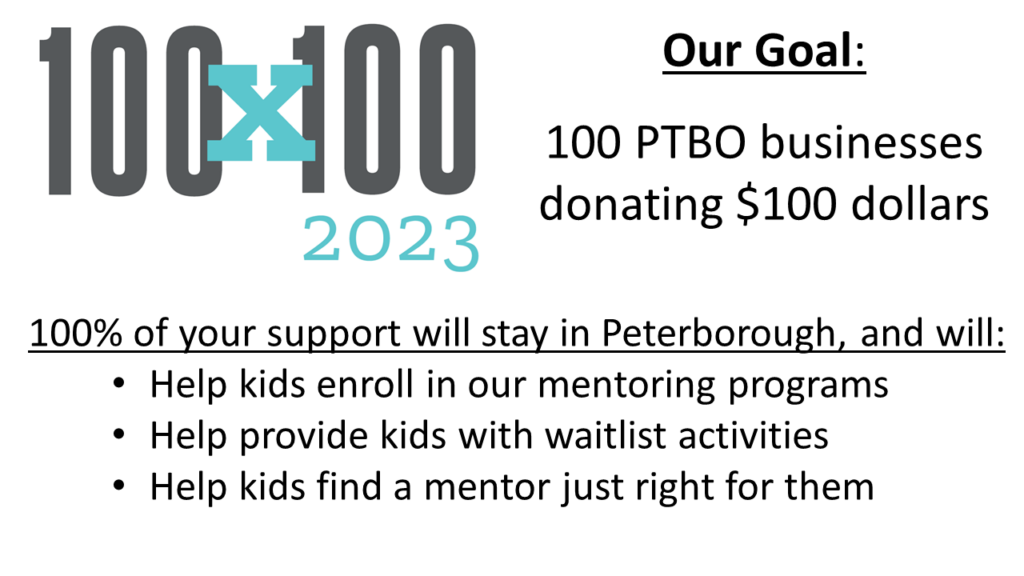 Complete the form below
to JOIN TODAY!!
What is the 100 x 100 club?
A way for a business of any size to make a one-time donation to support the power of mentoring for a young child.
When you join our 100 x 100 club you will receive:
Digital recognition with a link to your business website assisting you with SEO (Google searches).
A card for you to display in your business.
An email update to let you know the difference your donation is making.
About us:
Big Brothers Big Sisters of Peterborough provides vital mentorship to children in our community through volunteer programs and activities. The children we serve face many very difficult life experiences that no child should have to face. We strive to ignite their potential through the mentorship of positive adult role models. We are a dedicated, community-funded organization that heavily relies on the generous support of local businesses, donors, and volunteers.
If you would prefer to make a personal donation
CLICK HERE