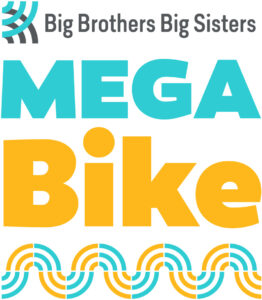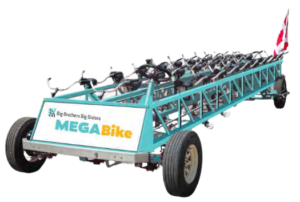 A MEGA thank you to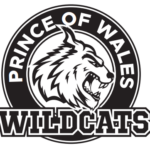 A BIG thank you to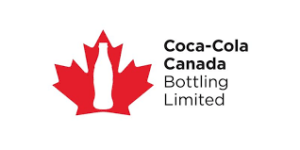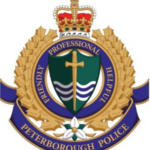 MEGABIKE IS COMING TO Peterborough !!
Thursday, June 1, 2023
JOIN US ON A RIDE THAT YOU'LL NEVER FORGET !!
#PEDALFORPOTENTIAL
Get ready for an unforgettable experience! MEGABike is coming to Peterborough in 2023 for one day only!
Hop on the legendary 30-person Bike with your co-workers, clients and friends and enjoy a ridiculously fun team-building event all while pedaling for the potential of young people right here in our community.
Join the enthusiastic ride in Peterborough for an experience you don't want to miss!
Why Participate?
At BBBS, we believe that every connection counts and we see in our community and with youth in our programs that connection matters now more than ever before. MEGABike is more than just a fun day out. Connection with your team increases morale, employee retention and opportunities for in-office mentorship.
Event Details
We'll be pedaling through the streets of Peterborough on June 1st.
Only 10 rides available!
Sign your team up today (below) to secure your spot(s), up to 29 seats are available (recommend min. 20 participants per bike)!
Review our Partner Engagement Presentation below for all the details in how to get involved as an event sponsor and bike buyout or seat options.
For more information:
MEGA Bike 2023 PTBO Presentation
To discuss MEGABike participation or sponsorship opportunities,
please contact Brent Shepherd or call (705) 743-6100.
! ! Congratulations ! !
Katie McLaughlin

Winner of the
Mega Raffle
Getaway Travel Pack


One roundtrip flight for two guests to any regularly scheduled and marketed WestJet destination!*
(*No cash value, fees, taxes, surcharges not included, blackout dates and restrictions apply).
Plus

1 Coca-Cola Branded Bugatti Outland Carry On Luggage.